Quality Policy
Principle of Honesty,Practice of Innovation,Goal for Quality.

To achieve quality stability, PMT obtained ISO 9001:2015, quality management system (QMS) certification. To enhance process control accuracy, we also invested several millions NTD in process supervisory system.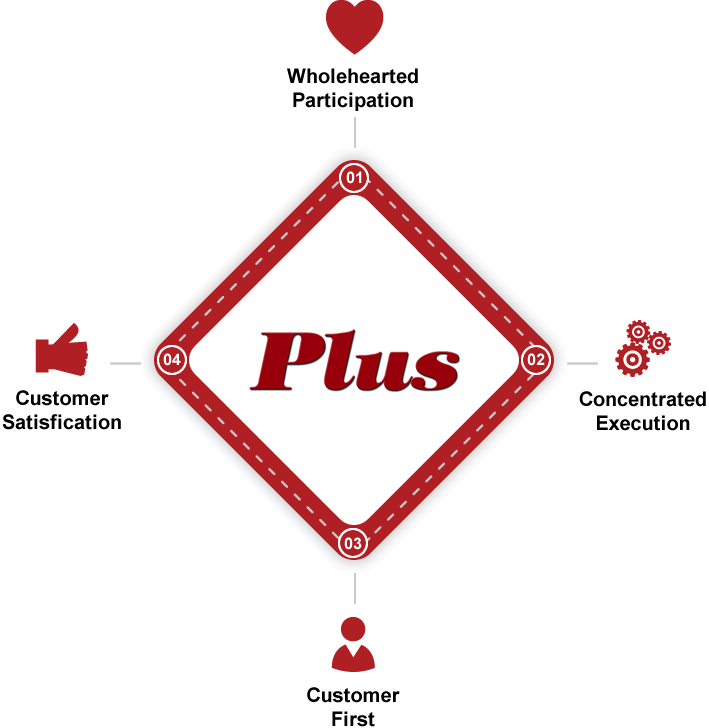 Company Strategy
Develop the application of various industries with the core technology – thermal spray, cold spray, hardfacing and processing. Build customer confidence and dependence on the company by promote customer's machine and parts life, functions and special effects.
Develop the applications from traditional industries - steel, petrochemical, power generation, textile, cement, paper and other industries to high-tech industries- optoelectronics, semiconductors, green energy, automotive, aerospace industry, and extend to foreign customers actively.
Keep developing and improving the technology and programmatic training of employees, building a premier technical team. Coupled with efficient management to reduce costs, and build partnerships with customers.
Improve employees' salary and welfare and feedback the benefits to shareholders by profiting to achieve the goal of win-win with the company.
Future Prospect
Base on stable and mature technology in traditional industry service, we also involve in the green energy industry at this moment. The company start in a new stage and introduce new process technology to develop new industry application and foreign business, response to customer's quality requests and expand company's niche.